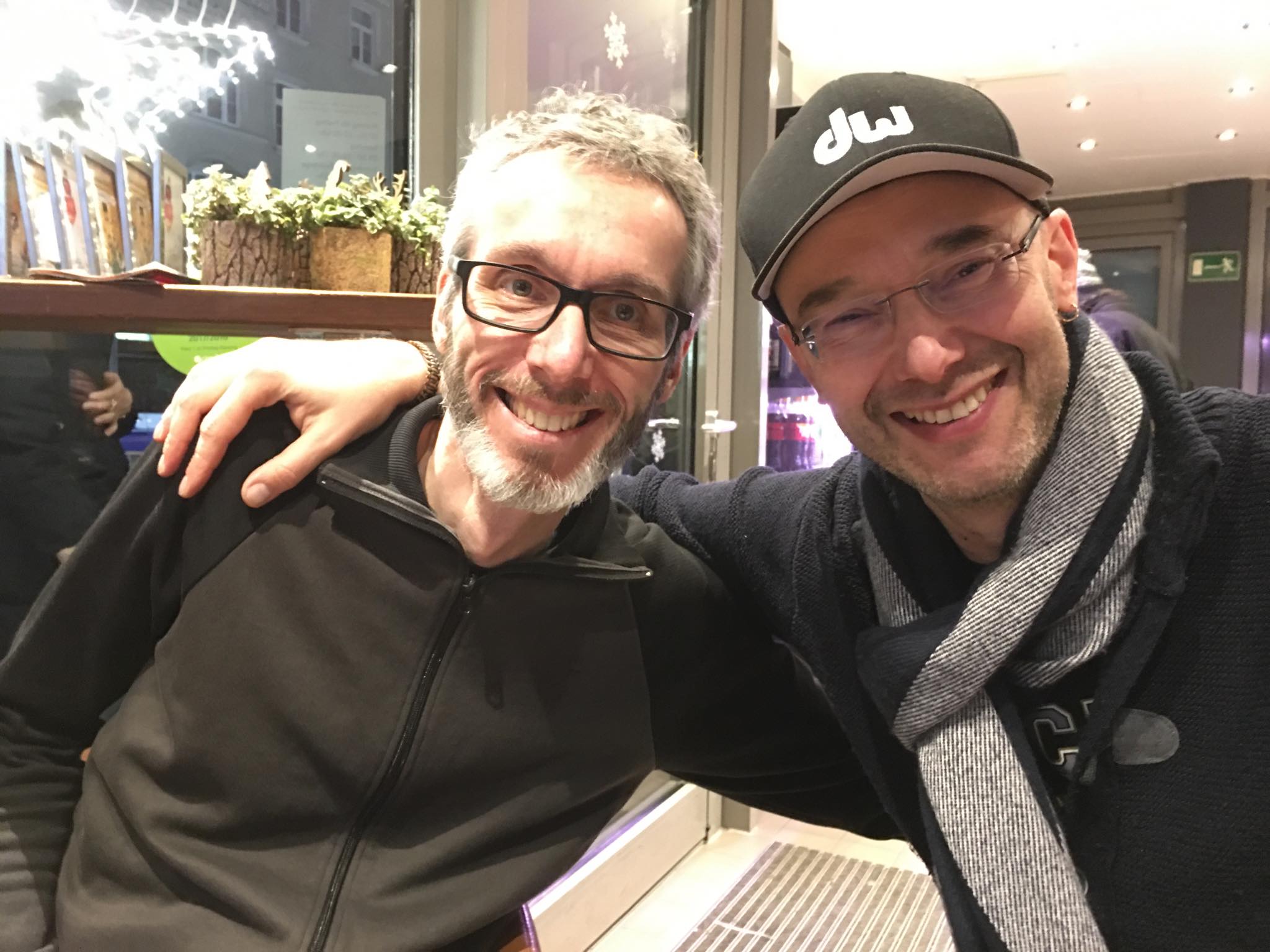 with Marc Turiaux in Munich, my longtime-drum-teacher at Drummers Focus München
Last update: 15.03.2021
UPCOMING GIG/PROJECT:
NO GIGS AT THE MOMENT! (Covid-restrictions!)

PLEASE LISTEN TO THE MUSIC OF 4SIGN : Original tune "Mach mal Pause", homerecording by all band-members during Covid-lockdown (Music: Hubert Weiss / Text: Sybille Kofler)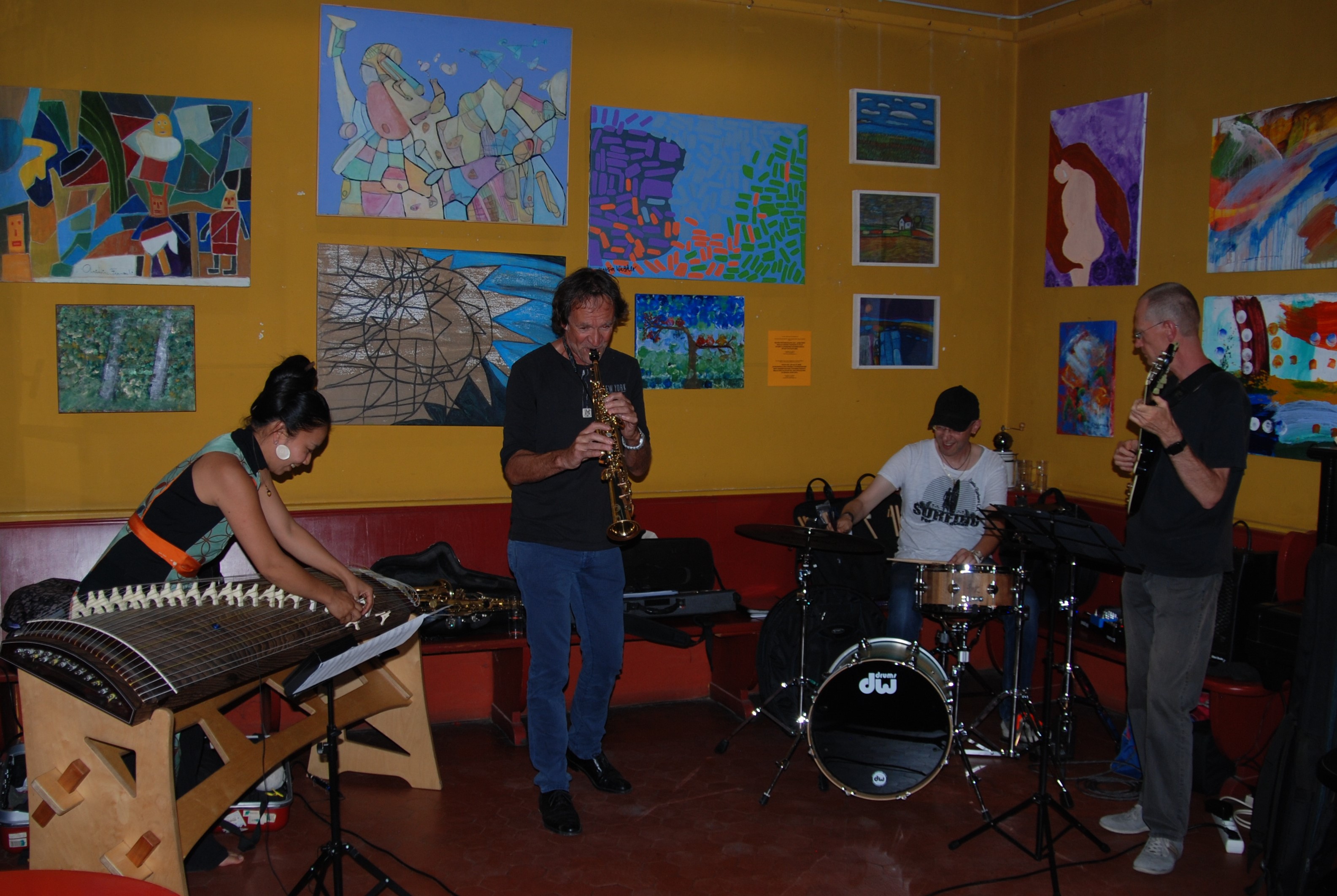 Playing some beautiful music with ECM-artist Karin Nakagawa and my bandmates Hans Tutzer and Christian Ebnicher.